Harry W. Martin Family
Event: Census
Event Year: 1940
Event Place: Irish Corner Magisterial District, Greenbrier, West Virginia, United States
Head Mary A Hamilton F 49 West Virginia
Son-in-law Harry W Martin M 40 West Virginia
Daughter Nettie R Martin F 33 West Virginia
Granddaughter Ineze J Martin F 14 West Virginia
Granddaughter Alice M Martin F 12 West Virginia
Grandson Harry W Martin M 11 West Virginia
Granddaughter Thelma J Martin F 8 West Virginia
Granddaughter Betty L Martin F 7 West Virginia
Granddaughter Ruby L Martin F 5 West Virginia
Grandson Charles M Martin M 2 West Virginia
Citing this Record
"United States Census, 1940,"
==================================
Elizabeth Seldomridge can trace her Loudermilk family line to Caspar Laudermilch born: circa 1616 in Nckrwimmrsbch, Kirchardt, Baden, Germany, and Caspar's wife Margretha Bayer born 11 Jun 1615 in Eberbach,Heidelberg (Germany).
The immigrant for the Laudermilch line was George Wendel Laudermilch who was born 12 Oct 1705 in Kirchardt,Bavaria (Germany). George immigrated 21 Sep 1731 on the Ship 'Brittania' From Rotterdam To Philadelphia. George died 1778 in Pennsylvania after marrying Magdelina Flecker 16 Nov 1728 in Reihen Reformed Church,Kirchardt,Baden,Bavaria.
Sources:
===================================
Elizabeth can also trace her Seldomridge family line back to Andeas Zeltenreich born 1688 in Lohrbach Bei, Mosbach, Germany, and his wife Anna Maria Mueller born circa 1690 in Baden, Heidelberg, Meckesheim, Germany.
Also Known As:<_AKA> Andrew /Seldomridge/
Immigrant's surname: ZELTENREICH
Immigrant's given name(s): Andreas
Ship name: unknown
U.S. arrival date: 1713/1716
Port: Philadelphia, PA?
Place of origin: unknown
Source: Zeltenreich Reformed Church, Lancaster Co., PA, USA
Notes:
Spouse-Anna Marie

Children: Anna Maria b. ?1713 ? Germany, George born ?1718 PA,
Eva Born ?1719 PA. Lived in Chester County area which became Lancaster County, PA. First
Pennsylvania Land Warrant issued by London Company in May 177. Founded Zeltenreich Reformed
Church in Strasburg, PA. Lived in Mill Creek Colony. American version of name is Seldomridge.
Sons, grandsons served in American Revolution, War of 1812, American Civil War. Grandson
migrated to western Virginia, Ohio, Illinois.
Andreas Seldonrich [Zeldonrich] is listed as owning 212 acres of land and by the 1720 the tax valuation of his property was set at twenty pounds in the Conestoga Township Assessment. 4 He took out a warrant to survey the land March 5, 1718 and this warrant is in the Taylor Papers volume 4 page 570 in the Historical Society of Pennsylvania. He held this tract of land until February 26, 1747 when he and his wife, Anna Maria, sold it to Dorcus Boughwalter.5
Andrew moved with his family into Leacock Township, Lancaster County. (Leacock township was one of the origianl townships of Lancaster County, 1729). Here he took up two hundred acres of land along Mill Creek at the west end of the Welsh Mountains. A small portion of the land at this end extended into Earl Township. The warrantee may be found in the Land Records Office, Dept. of Internal Affairs, Harrisburg, Pa. The warrant was taken out March 8, 1734 by Andreas Seldenridge of County of Lancaster for 200 acres in Leacock township adjoining to John Avy and John Riley. He agreed to pay 15 pounds ten shillings for each 100 acres and a yearly Quit rent of 1/2 penny sterling for each acre. Thomas Penn signed the warrant. The land was surveyed but a patent was not taken out by Andrew. After his death, George had the-land resurveyed May 22, 1760 and the survey is in the Land Records Office. Andrew evidently never paid the Quit rent for in the Penn-Physick Papers Volume 5 p.74 of the Hist. Soc. of Pa. the following appears: ?3 October 1760 George Seldenridge two hundred and fourteen acres, one quarter, and thirty-six perches of Land Situation Leacock township Lancaster Co. surveyed to his Father Andreas Seldenridge by Warrant of the 8 March 1734 whose right is now in the said George.

Name was "Americanized" to Seldomridge. Various spellings-
Seltenreich, Seldenrich, Seldomreich plus others.
============================================
Flavyus Martin Family
Household Gender Age Birthplace
SELF Flavyus B Martin M 56y Virginia
WIFE Mary A Martin F 57y West Virginia
SON Dewey B Martin M 22y West Virginia
SON Harry W Martin M 20y West Virginia
DAU Liddie Martin F 25y West Virginia
DAU Berlia Martin F 16y West Virginia
Citing this Record
"United States Census, 1920,"
==================================
Hamilton Family
All we know so far is that Nettie's mother was named Mary A. ??. Nettie had two known sisters found so far: Hallie Born circa 1894 in West Virginia, Lorna Born: 1895 West Virginia. Nettie herself was born about 1907 in West Virginia. Nothing has been found so far on her father other then his last name was Hamilton and he died sometime before 1920, since Nettie's mother, Mary, states on the 1920 census that she is a widow. Although on the 1900 census we do find Mary, and her girls Hallie and Lorna, living with Mary's sister Martha Abbott, Martha's husband John, and their three children: Robert, Homer and Louisa. Also, on the 1900 census Nettie says she has had three children born to date, with two living, which means there was an older child we haven't found yet.
So, was Nettie divorced or widowed? What happened to the father? Were they divorced and when he died between 1900 and 1920 Nettie just stated saying she was a widow?
=======================================
Immigrant Who Moved Seldomridge Family from Penn/Va to Greenbriar, West Virginia
"United States Census, 1850,"
George Seldenridge 1800 Virginia Died: 2 Aug 1888 Brush Chapel, Lewisburg, Greenbrier, West Virginia
Hanna Black Seldenridge 1905 Virginia, United States
Wm Seldenridge 1827 Virginia, United States
Arch Seldenridge 1826 Virginia, United States
Margaret Seldenridge 1832 Virginia, United States
John Seldenridge 1834 Virginia, United States
Saml Seldenridge 14 Virginia, United States
Peter Seldenridge 1839 Virginia, United States
Sarah C Seldenridge 1841 Virginia, United States
==========================================
Cousins To Elizabeth Ann Seldomridge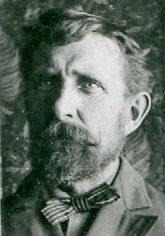 Charles Luther Seldomridge born 12 Sep 1861 in Frankford, Greenbrier, WV, USA; married Nancy Louis Blake 12 Apr 1884; died 12 May 1933 in Craig, Moffat, CO, USA.
Doey E Seldomridge
Birth:
Oct. 5, 1894
Death:
Jun. 25, 1970
Father was Charles L Seldomridge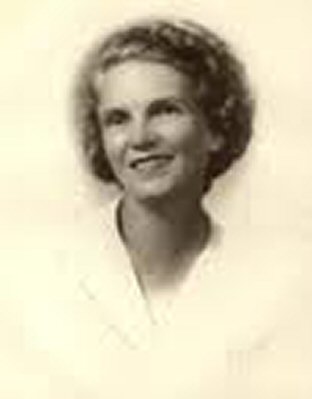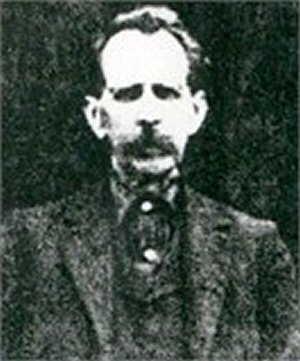 Birth:
Oct. 22, 1839
Frankford
Greenbrier County
West Virginia, USA
Death:
Mar. 12, 1919
Forest Hill
Summers County
West Virginia, USA

P. F. Seldomridge died suddenly at his home at Forest Hill, Wednesday, March 12, 1919, of heart failure, aged about 76 years. The word comes that Mr. Seldomridge had been at work in the forenoon and came in for his dinner and expired at the table, his death being due to heart failure.

He was the son of George And Hannah Black Seldomridge.

Mr. Seldomridge was a good citizen, highly respected by all who knew him, and his death is a great shock to his family and many friends. He was a consistent member of the Methodist church.

Mr. Seldomridge is survived by his wife and the following children: Mrs. W. T. Lilly, Mrs. J. D. Hutchinson, Mrs. W. P. Woodrum and N. S. and Clarence Seldomridge, of this city and Mrs. Rufus McAllister, Princeton.
Elizabeth Ann is the great grand niece of Peter Franklin Seldomridge..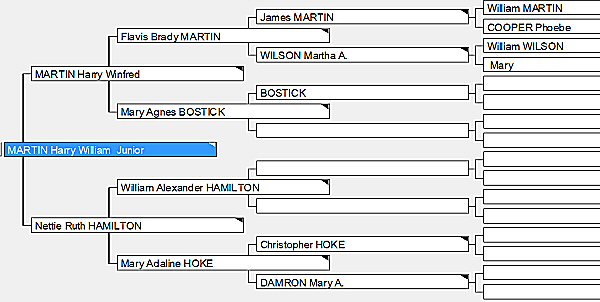 Latest Martin Ancestral chart showing the findings of Harry William MARTIN Jr.'s parentage. His father Harry Winfred MARTIN was known by the nickname of 'Winnie'. Winnie was married to Nettie Ruth HAMILTON, daughter of William Alexander HAMILTON and Mary Adaline HOKE.
WInnie was son of Flavis Brady MARTIN and Mary Agnes BOSTICK, who were married 18 August 1888 in West Virginia. Winne and Mary had seven known children: Clide, Bryan, Lora, Lidiie, Dewey, then Winnie and finally Berlia.
Sources:
As you can see on the chart to the left Flavis Brady MARTIN married Mary BOSTICK. Now Flavis spelled his name several ways: Flavis, Flaves, Flavious, Flavyus, and sometimes he plain went with Brady, so he was pretty hard to find.
Flavis parents were James MARTIN born 1831 in Virginia, and Martha A. WILSON born 1830 Botetourt, Virginia. James was son of WIlliam MARTIN born 1790 and Phobe COOPER also born 1790 Virginia, Phoebe sometimes was known to use the name Mary instead of Phoebe.
James and Phoebe MARTIN had six children: Thomas, James himself, Sarah, Andrew, Margaret, and Mary.
Sources:
"United States Census, 1850," index and images, FamilySearch (https://familysearch.org/pal:/MM9.1.1/M8DS-123 : accessed 09 May 2013), William Martin, 1850.